Drew is an abstract sculptural artist whose work and process differ from the artists we have met with prior. Rather than drawing on his personal experiences, his visual language draws from a collective history, something his viewers can connect with.
"If you're standing in front of it, you will find yourself in it"
Drew describes his works as a mirror, as visitors often see their own experiences and disasters reflected in his sculptures. For instance, the appearance of burnt wood can emulate the carnage of a fire or evoke the feeling of despair. In doing so, these works are transformed into emotionally charged vehicles. Although he has no intention of making work addressing those particular situations, they happen to echo things that we have experienced collectively, thus rendering them accessible for the viewer to connect and engage with.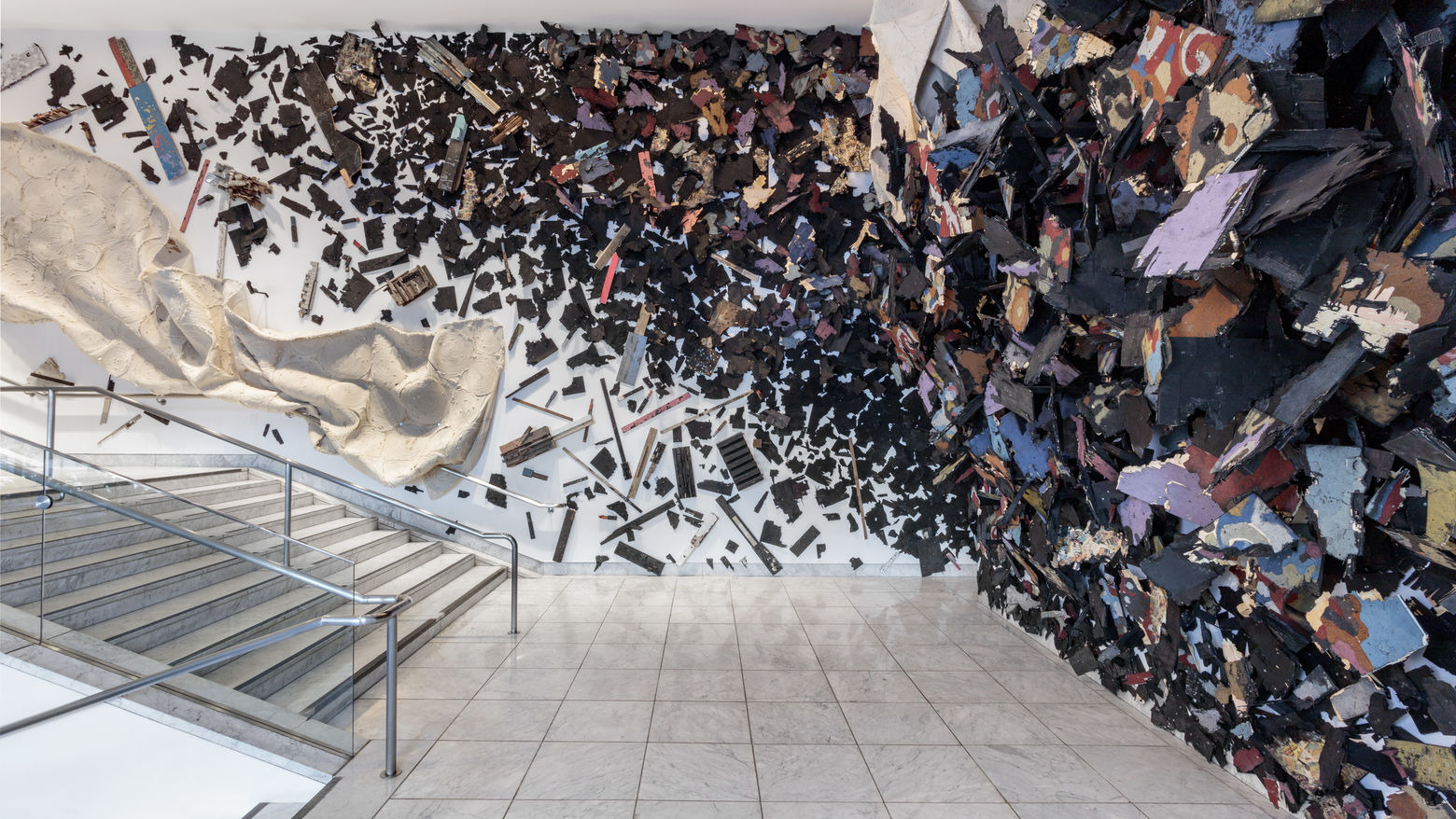 Something that I found both interesting is Drew's ability to perform multiple tasks at once. While in the studio with Leonardo Drew, he was making art and multi-tasking with our Zoom interview. We saw this efficiency translated into his works: when Drew is working on seven things at the same time, they will all be finished at the same time. With this rotating process, the works are both assisting, replacing and finishing one another. In doing so, the work asks different questions and brings about its own life, assisted by its counterparts to keep the cycle constant.
"I didn't find art, it was already found"
Drew was quite poetic when speaking about his art and his passion is deeply embedded within his works. With his friendly demeanor and inviting attitude, our discussion with Drew was extremely engaging and personal. For me, he eliminated the traditional barrier that often separates artists from the rest of the world; there was no disconnect between himself, his work and his audience. Our conversation was extremely meaningful and engaging. Although my focus lies not within the realm of art-making, this interview with Leonardo Drew shed light on his process as an artist. This in turn, provided me with a deeper connection to his work and a new perspective on how artists think about and execute their work.